The holiday season is when you celebrate happiness! And it makes sense to envision a holiday filled with excitement to make the most of your Christmas. However, if you're seeking for some unusual locations or ones that will help you get into the holiday spirit, we advise travelling to northern India. India celebrates all festivals, regardless of their religious origin, with enthusiasm and passion because it believes in the concept of unity in diversity. People get together to celebrate all of the major holidays, including Diwali, Christmas, Eid, and Dussehra, with similar fervour. And it is for this reason that Northern India is a must-visit destination for a wonderful holiday during the festivals.
1. Auli, Uttarakhand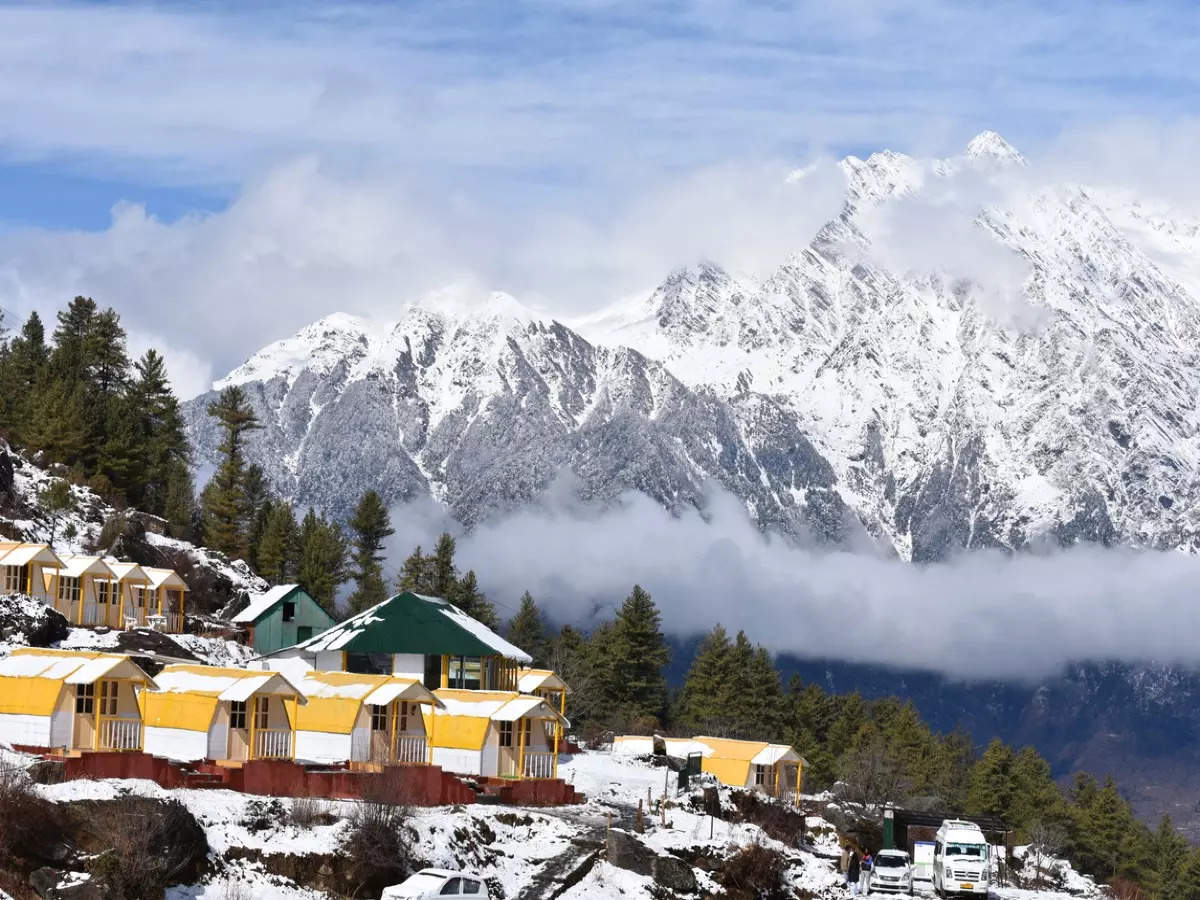 Auli in Uttarakhand is one of the top tourist destinations in North India for athletes, thrill seekers, and snow hounds. It is well known for the stunning natural beauty that permeates the entire region. And certainly, there will be plenty of snow when you arrive here during the winter or around Christmas, giving you the opportunity to go skiing. In addition to that, climb up to Auli's Trishal Peak for a breathtaking perspective of the surrounding scenery.
2. Ladakh, Jammu
Can you imagine visiting Jammu and Kashmir—heaven on Earth—while in North India for the holidays? Well, introductions and explanations aren't necessary to describe the beauty of this State. However, today's topic is Ladakh, the best place to visit in Jammu and Kashmir. It is referred to as an explorer's best dream. You will see a lot when you come here, including the mesmerising beauty of the landscape, the charming mountains that welcome you, the snow-capped peaks that offer a stunning view, and the lakes and rivers. Aside from this, words cannot capture the magnificent splendour of Ladakh. You nearly begin to believe in Christmas stories if you are travelling to this lovely place around Christmas.
3. Manali, Himachal Pradesh
It is known as the honeymoon capital of India. Manali is unquestionably among the nicest hill towns in North India. Traveling at Christmas will undoubtedly enhance your enjoyable trip. Everything is completely lovely here, from tiny little temples to quiet Churches, gorgeous meadows to charming waterfalls, and those sombre snow-capped mountains. Once you visit Manali at the end of the year, you won't want to travel anyplace else.
4. Shimla, Himachal Pradesh
Shimla's Christmas has a tremendous allure. This celebration is enthusiastically observed in the town with a long history of colonial rule. Everything is nicely covered in snow, from the beautiful scenery to the famous historic structures, to the bustling cafes and the rustic-looking markets. The most romantic thing to experience here is the coolness in the air.
The list above is certainly charismatic in and of itself, but there are more more! You can travel to other wonderful places in North India, such as Kausani in Uttarakhand if you wish to celebrate Christmas on the picturesque hills, and Narkanda in Himachal Pradesh for a unique skiing experience.
5. Gulmarg, Jammu and Kashmir
One of the top skiing locations in India is the well-known hill resort of Gulmarg in J&K. Gulmarg's unique beauty is delightful in the winter, especially when it is surrounded by a thick layer of snow. In addition to the perennially popular sport of skiing, you may also enjoy snowboarding, trekking, etc. amidst snow-covered mountains. While you're here, don't pass up the chance to take the renowned gondola cable ride or build your own snowman.
6. Tawang, Arunachal Pradesh
Plan a vacation to the lovely hamlet of Tawang in the Northeast Indian state of Arunachal Pradesh to break up your usual celebrations. The natural scenic grandeur of this region is fascinating and transports you to a mythical paradise of snow-capped mountains, valley and Tawang Chu River. A significant Buddhist pilgrimage site, it is also the location of one of the largest monasteries in India, which is almost 400 years old. Sela Pass is a well-known location nearby and a must-see for outdoor adventurers and snow fans.
7. Sonmarg, Jammu and Kashmir
Sonmarg, which translates to "Meadow of Gold," is a fairytale landscape with snow-capped mountains, glaciers, lakes, and unusual plants. Those who enjoy calmness and tranquilly might visit this well-known ski resort in the J&K province's Ganderbal area. Additionally, the winter raises the natural attractiveness of the area a notch or two. You can test yourself by going sledding, climbing, or trekking in addition to the perennially popular sport of skiing. Additionally, this location serves as the entrance to Ladakh, another location where you may only plan your New Year's if you enjoy terrible obstacles.
8. Patnitop, Jammu and Kashmir
Another location where visitors might go this New Year to see snowfall is Patnitop. This hill resort in the J&K district of Udhampur is a well-liked tourist destination due to the wealth of natural beauty present, including pine and deodar woods, mountain ranges, and the Chenab River. This location, which is mostly renowned as a paragliding resort, transforms into a winter paradise with infinite white stretches of snow. In addition, wintertime activities like snowboarding and skiing may be enjoyed, which heightens the thrill and excitement.
10. Dhanaulti, Uttarakhand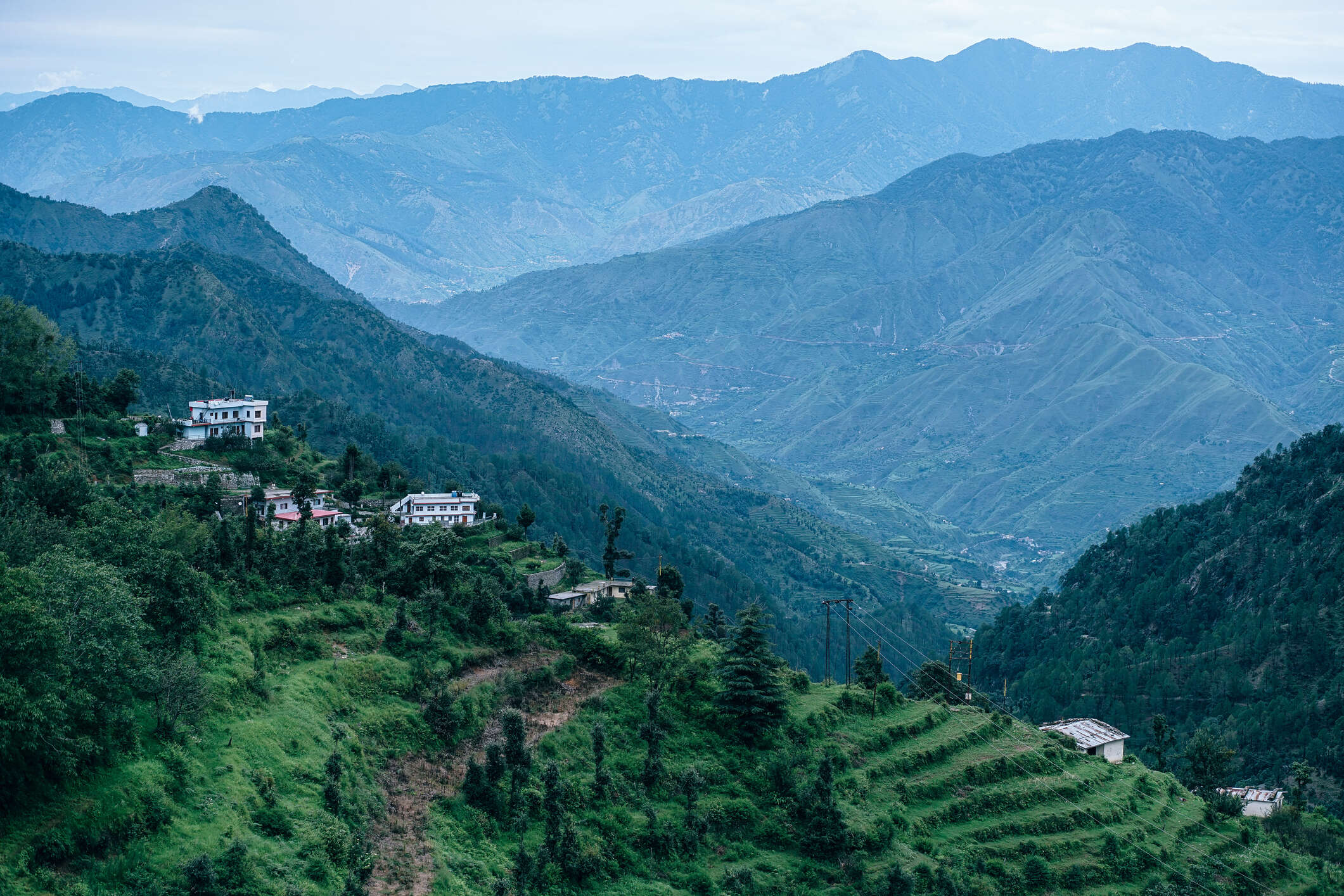 The secluded village of Dhanaulti in Uttarakhand offers you the much-needed respite from the bustle of the big cities. This small hamlet is an extraordinary natural beauty with lush meadows, oaks, deodars, and breathtaking Himalayan views, away from the mundane of daily work and chores. Additionally, this hill town's little commercial and human intrusion makes it ideal for a laid-back vacation where you may enjoy the beauty of snowfall. Additionally, this alluring retreat serves as the starting point for climbs to Himalayan peaks in the Tehri region.